Soft Tissue & Surgical Procedures
In cases where less invasive therapies and treatments have proven ineffective in treating an animal's health problems, soft tissue and surgical procedures are the next step. 
Our warm and compassionate veterinarians bring years of experience to the operating table and strive to make your furry friend's surgery as stress-free and comfortable as possible for them and for you.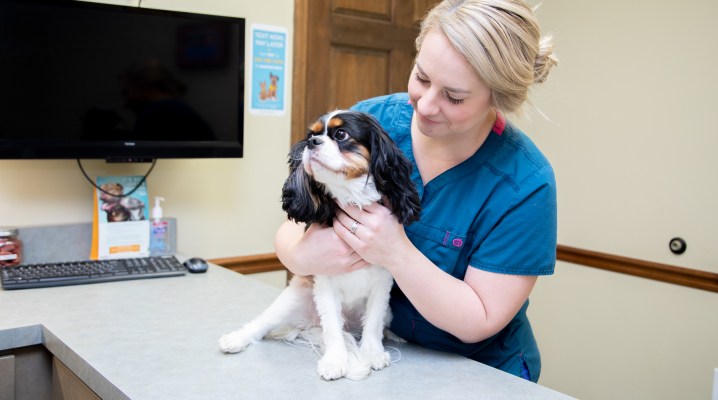 Soft Tissue Procedures
Cats and dogs with gastrointestinal, cardiothoracic, and respiratory conditions, as well as ear, nose, and throat issues can be treated here. Our professional veterinarians have in-depth experience in both routine and emergency procedures to treat a broad range of conditions. 
Spaying and neutering offers many health benefits beyond preventing the surplus of unwanted kittens, including decreasing risk of tumors, infections, and other potentially serious issues.
Our experienced veterinary team is trained in the diagnoses and treatment of eye and eyelid disorders in dogs and cats. We also provide vision care, with special attention to the needs of senior pets.