Quality Pet Dental Care
At Western Carolina Regional Animal Hospital & Veterinary Emergency Hospital, our vets provide the highest level of dental and oral care for pets in Flat Rock.
What is dentistry for pets?
Veterinary dentistry encompasses the cleaning, repair, adjustment, extraction, or filling of your pet's teeth, as well as oral healthcare. 
Cats or dogs can develop dental problems related to a range of other health problems. Without regular cleaning, pets are also at risk for periodontal (gum) disease.
Your veterinarian is a critical ally in your pet's dental health. Regular (annual) dental cleanings will allow the vet to diagnose early signs of an issue and treat it to prevent it from becoming serious.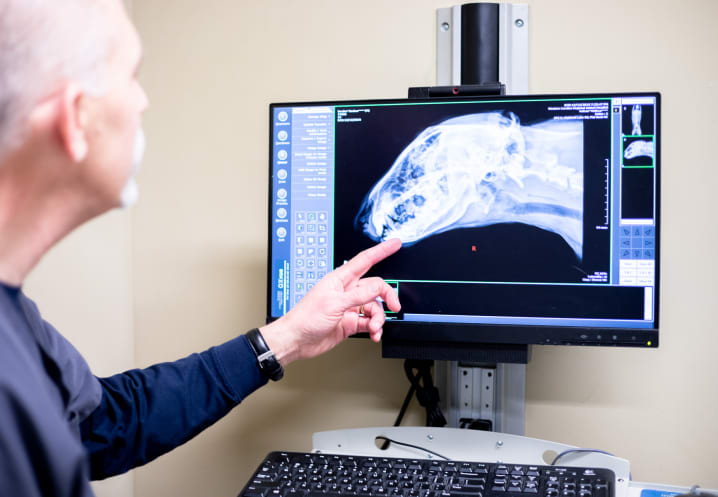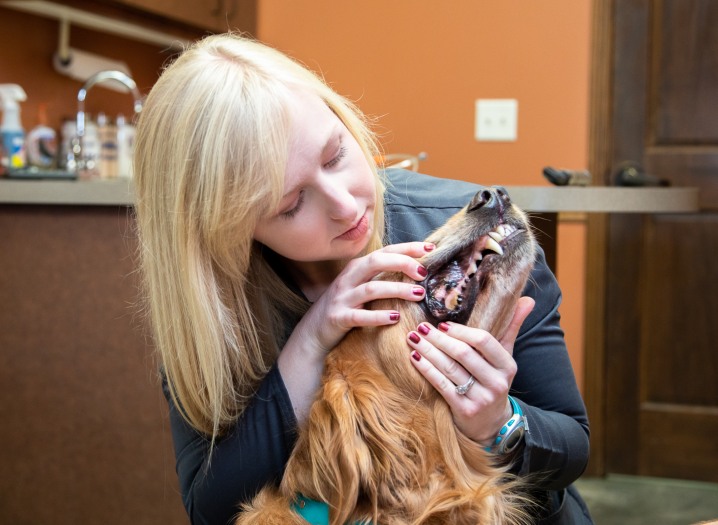 Preventive Dental Care For Cats & Dogs
It's essential that your pet visit a veterinarian for an annual oral health checkup.
Your vet will start the exam by inspecting your pet's mouth. Your vet may need to take x-rays to evaluate the health of your pet's mouth and roots of the teeth. 
Since most dental diseases in animals are invisible because they occur below the gum line, your pet must be put under anesthesia so a thorough dental cleaning and evaluation can be completed. 
Similar to the dental cleaning process at your own dentist's office, this dental cleaning will also include scaling to get rid of dental plaque and tartar.
Symptoms of Dental Problems
Common symptoms of dental problems include: 
Loose or broken teeth
Bleeding from the mouth
Pain or swelling in or around the mouth
Reduced appetite or refusal to eat
Abnormal chewing, drooling, or dropping food from the mouth
Teeth with discoloration or tartar buildup
Extra teeth or retained baby teeth
If your dog or cat is experiencing any of these symptoms, please make an appointment to visit your vet.
FAQs about Dentistry & Dental Surgery
Below you can find some of the most commonly asked questions we receive about dentistry for pets.